Pandemic anyone?
Been an age. My old music site was down for over, oh, about 2.5 years. My long-time web host went under shortly before the pandemic hit, which was a convenient excuse for me to avoid the always curse-word-laden task of making a website. After a month of chipping away on it though, I finally hit launch. For the first time ever, you can buy my music directly from me. I've also included some other things: guitar-pick earrings, paintings, and shortly, my first book.
Thank you for supporting handspun music.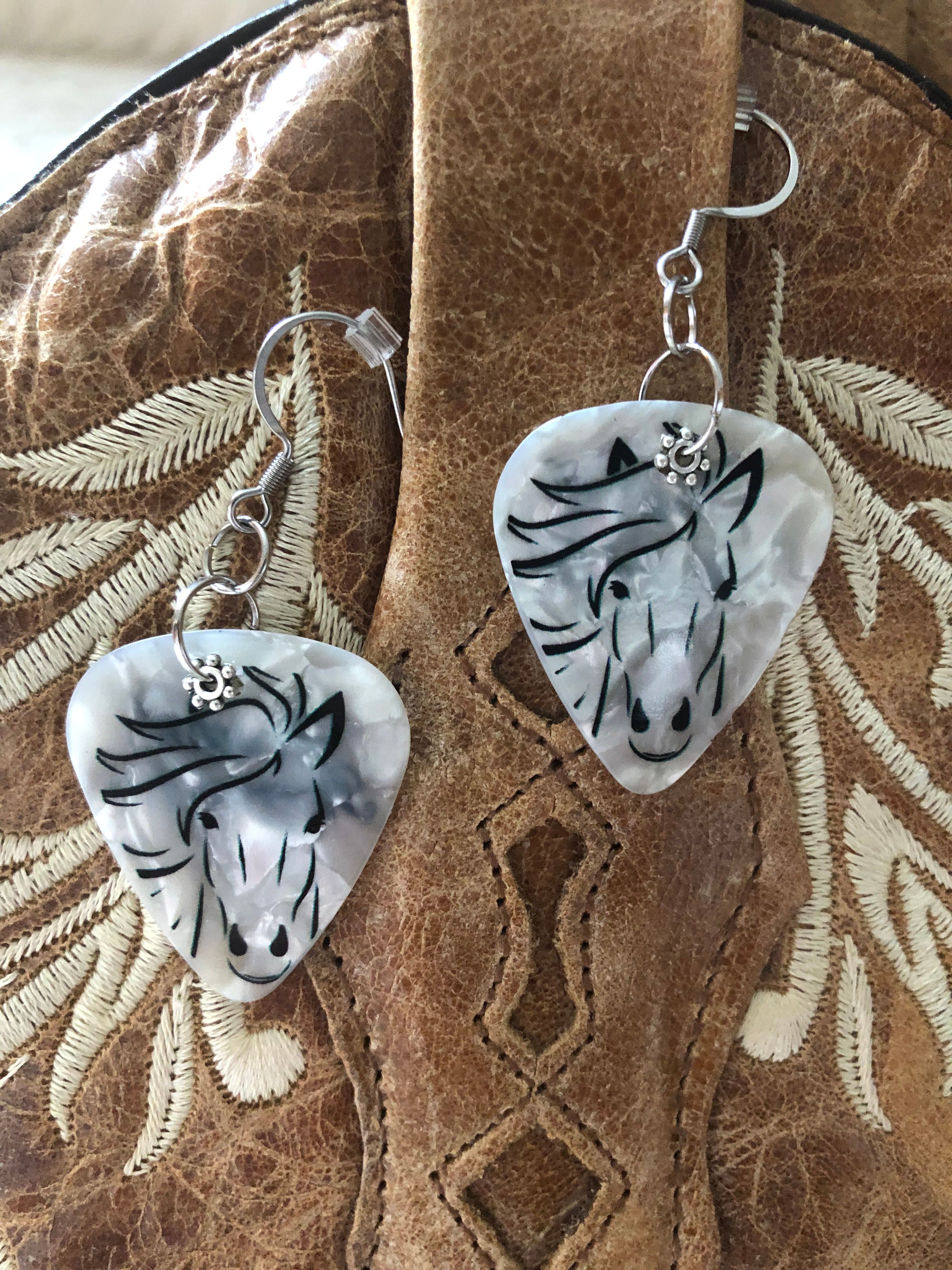 Since my last news update here:
- Did UK and Europe cd release tours. Lots of great reviews for Horses came in. Thanks to all those who came out the shows. Felt really good to see everyone.
- Went to Rocky Mountain Song School for the first time and got to study under Pat Pattison (Berklee), a long-time dream of mine.
- Moved to Vancouver WA (which I affectionately call Vantucky to distinguish it from the metropolis of Vanc Canada up north)
- Bought a house the week the pandemic shut down began
- Became suddenly unemployed
- Did a shit-ton of landscaping and gardening
- Got married in my backyard
- Took 200-hour & 300-hour yoga teacher trainings for 500-hr total. So I'm officially a yogi.
- Got ordained with the Universal Life Church. Just because.
- Graduated from massage school (10 months) in Jan 2022, and became an LMT. (ZenStationMassage.com)

- Got certifications in Reiki and Life Coaching, just because. And Beekeeping, because we now have 7 hives.
- Just hit print on my first book, Sunburst, a collection of creative nonfiction, flash fiction, and poetry. Will be posted in the Store in June.
So that gets you up to date. This spring I've been writing songs (have finished 3 I really like) and, now that SUNBURST is done, I'm resuming writing on a memoir I began in 2001, which I left off back then with 90,000 words. A little overwhelming, so I'm taking a course this summer to help me with the work of finishing it. I aim to have it complete by September. At which point I'll spend the fall recording the new album, tentatively titled Speaking In Tongues.
For a bit more detail, here is the last newsletter:
https://us19.admin.mailchimp.com/reports/show?id=15454413
Sign up here at the website to get that delivered to you whenever a new one comes out - just a few times a year usually.
Be well and kind,
Rachel
PS: Happy 15-year anniversary to The Bootleggger's Daughter, released May 1, 2007.